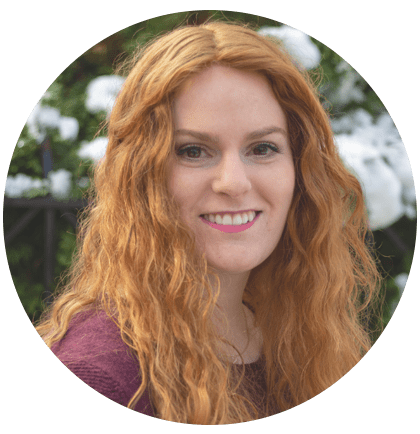 Hi, I'm Mushkee Wolf,

a Certified Gentle Sleep Coach®.
I'm also the mom of an angelic 3-year-old boy and a curious 18-month-old toddler.
My own experience with sleep training my sons, as well as my comprehensive baby sleep coach training have empowered me to help other sleep-deprived parents to get their family the sleep they need. My friends and family all now know me as the Baby Sleep Coach as I've worked with many of them to help them find the best way to sleep train their own babies. And I'm confident I can do the same for you.
When my oldest was a baby, my days were spent overtired and overwhelmed. And you've guessed it, sleep deprivation was the culprit!  I have been through the frustration of under-napped babies and nights of broken sleep. I know first-hand how detrimental it can be to the whole family, and on the mood in the home.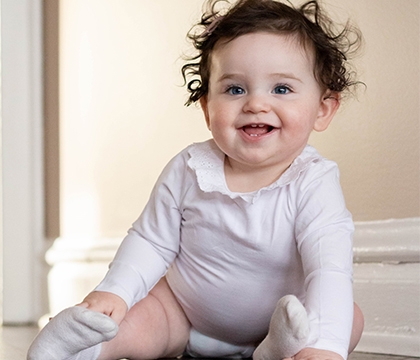 Mama's Little Sleeper Total Package
$375
For families with major sleep concerns, for children aged 5 months to 6 years.
Do you have a familiar dread every evening when it's bedtime? Does your child seem upset and anxious about going to sleep, and it's affecting your sanity too? Or perhaps you can't seem to teach your child how to stay asleep through the night, and you're both suffering the daytime effects of unhealthy sleeping habits. We know what you're going through too well, and luckily there are great solutions. In this package, we look at your particular circumstances, and help you implement new practices to improve your family's bedtime experience. You will receive the advice, education and support you need to improve your child's sleeping habits, leading to better-rested, happier faces in the morning.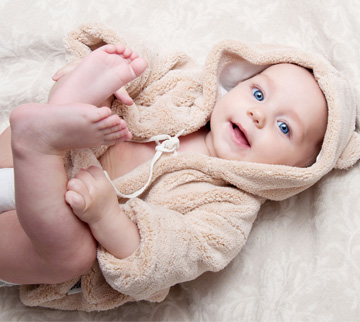 Mama's Little Sleeper Basic Package
$240
For families with standard sleep concerns, for children aged 5 months to 6 years.
This package is similiar to the Mama's Little Sleeper Total Package. We look at your particular circumstances, and how we can implement new practices to improve your family's bedtime experience. You will receive the advice, education and support you need to improve your child's sleeping habits, leading to better-rested, happier faces in the morning.
If you are a mum that needs the standard sleep training tools with less follow up support, this package will be a great fit!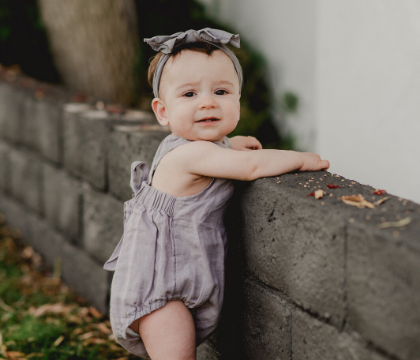 Mama's Little Sleeper 'Ask Anything' Package
$95
A standalone consultation for specific sleep questions.
This is your opportunity for a one-off consultation with no follow up - perfect for bubs with minor sleep issues, or for Mamas with prior knowledge. Perhaps your child has regressed, and needs help getting back to their great sleep habits. Or perhaps you're looking to fine tune their sleep schedule. It's up to you - literally, ask anything! We use the time to discuss your specific sleep issue and tailor a plan for you to implement on your own.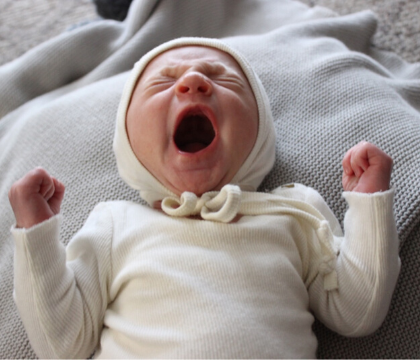 Soon to be Mamas / Newborn Package
$185
For expectant parents or families with newborn babies (0-4 months).
If you're a beginner to the world of parenting and feeling out of your depth when it comes to your baby's sleep schedule, this one's for you. In this package, we start from the basics of baby sleep science. Our discussions will cover the ways in which you can optimize sleep for the entire family, including tips to extend night feeds, and more. Our goal is to give you the confidence to help your baby become a fantastic little sleeper, with healthy sleeping habits from the start.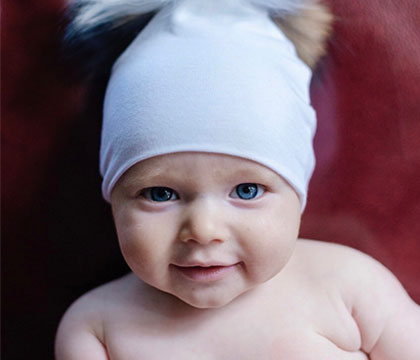 Four Additional Support Calls Package
Occasionally after we have finished our work together, some other sleeping issue can come up. That's no problem.
What to expect from your 15 minute complimentary call
The complimentary call is the perfect opportunity to answer any questions you may have before working with me. Our discussion covers:
Please Note: Specific or detailed advice will not be provided during this type of consultation, it is simply an opportunity to ask any questions you may have before booking in for an initial consultation.
My Baby Sleep Coach Philosophy
Many parents ask "Are you a cry-it-out proponent or family bed advocate? Do I have to stop breastfeeding to sleep coach my child, do I have to choose between two camps: co sleeping/no crying or crib/cry-it-out?"
You do not have to pick a camp; this isn't about right or wrong. It's about what is working for you and your family.
It is true that the CIO method and the starker extinction methods can work well and a bit faster than gentler methods IF you as the parent can follow through consistently and for long enough.
The Gentle Sleep Coach® philosophy was developed by Kim West LCSW-C, The Sleep Lady® because she found so many parents had difficulty following through with a sleep coaching program that they feared will damage their child emotionally or filled them with so much guilt they couldn't follow through.
The GSC approach is a gentler alternative for families who emotionally or philosophically resist letting their babies cry it out: for families who tried "Ferber" (controlled crying) and it didn't work, and for families who let their baby cry-it-out earlier but now find it doesn't help. It is also for families who believe in co-sleeping but find that their children aren't really sleeping all that well, even nestled snugly with their parents. Or for families who did co-sleep for a few months to a few years and now want the family bed to revert back to the marital one.
Before I started my sleep coaching journey with Mushkee, my baby was waking up 3-5 times a night. I was lucky if I got a 3 hour stretch!
Mushkee helped me choose the best method for me, my baby and our situation. Within a very short time my baby was sleeping through the night, and naturally his day naps consolidated too! I could not have done it without baby sleep coach Mushkee's constant support. This has been the biggest gift for my baby, myself and my husband. It's a blessing for the whole family!
- Chana S
Mushkee Wolf was an amazing baby sleep coach to work with! I wasn't comfortable with letting my baby cry it all out, and Mushkee guided me through the method that worked for me. She has such a wealth of knowledge and no question or concern of mine was too big for her. She really helped me stay on track and be consistent with sleep training. My baby is almost one and is an awesome sleeper! Thank you for empowering a new (and less tired) mama!
- Tzippy S
I am so grateful I reached out to Mushkee for sleep coaching help. She was so supportive, encouraging and insightful. She helped me overcome my sleepless nights in such an easy and gentle way, while tailoring a plan for my child's specific needs/schedule and also being flexible when things changed. Im so grateful!
- Rochel S
Mushkee helped my family tremendously. My daughter was 6 months old and waking every few hours to nurse while sleeping in my bed. In desperation for sleep, I contacted Mushkee for guidance. She was very thorough in her intake and listened to all of my concerns. She really made my husband and I feel empowered to give her method of sleep training a try. After one week, we were blown away. Golda was sleeping from 7 pm to 7am and waking well rested with a big smile on her face! Without Mushkee's guidance we would not have had the support we needed to sleep train. Her program is amazing and it will change your life. Do not suffer through one more sleepless night, and please give Mushkee a call!
- Sarah H
Mushkee was incredibly supportive and patient with me as I navigated night-time sleep training and then nap training. She gave me so much time and invaluable advice. She was a doll to work with. I highly recommend her.
- Mushka D
Download your free chapter of the "Good Night, Sleep Tight Workbook" by Kim West.